When it comes to watches, Breitling is no stranger in making its mark as a company and manufacturer. They bring out new and innovative models that can most certainly flaunt their qualities as a company and also make sure that you look good wearing one. Check out this model by the top watch company.
A Latest Model
The Navitimer Cosmonaute Blacksteel is the latest edition to Breitling's popular Blacksteel watch series, which has steel casings with a DLC coating. The Navitimer Cosmonaute Blacksteel is the latest variation of the Cosmonaute, with its characteristic 24-hour dial, and is limited to only 1000 pieces.
What Sets It Apart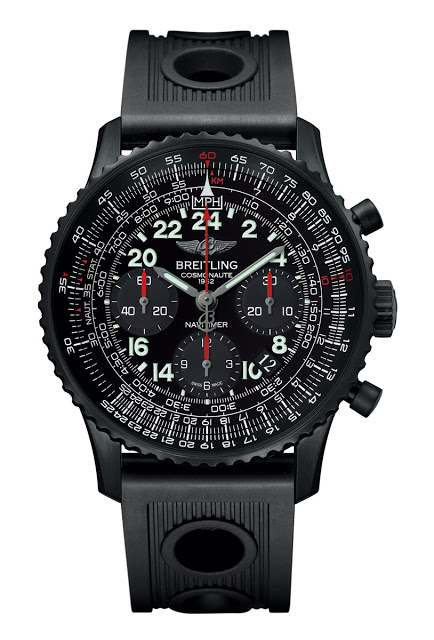 The first Cosmonaute was worn by an astronaut named Scott Carpenter, he was also aboard the Aurora 7 capsule in 1962, and the watch's 24-hour dial was designed to aid Carpenter in distinguishing between day and night on Earth. The Aurora 7 mission symbol is also engraved on the case back of the Cosmonaute Blacksteel as a nod to this. The original Navitimer slide rule bezel is also there, allowing for the computation of distance, speed, and other navigational operations.
Be sure to check out more of the company's watches and maybe even have a look at their website or run down to one of their stores and see if one of their products suits you!