With popular and internet culture quickly catching up, people were not so slow to pick up on how accurate a lot of the Simpsons episodes were. These episodes have also shown the public what could even happen shortly and as always, the Simpsons were nothing short of impressive with their predictions. And after some recent news, they have done it again with how a couple and their dog were rescued from a snowed-in cabin, one similar to an episode where Homer and Mr. Burns were also stuck in a snowed-in cabin. Check it out right here!
One Too Many
The Simpsons are always on point when it came to episodes depicting events to come and has already surprised a lot of people. This has caused a lot of shock around the media and internet. In recent news, the show has done it again and has predicted that people would be stranded in a snowed-in cabin, only to be rescued after some time.
The Accuracy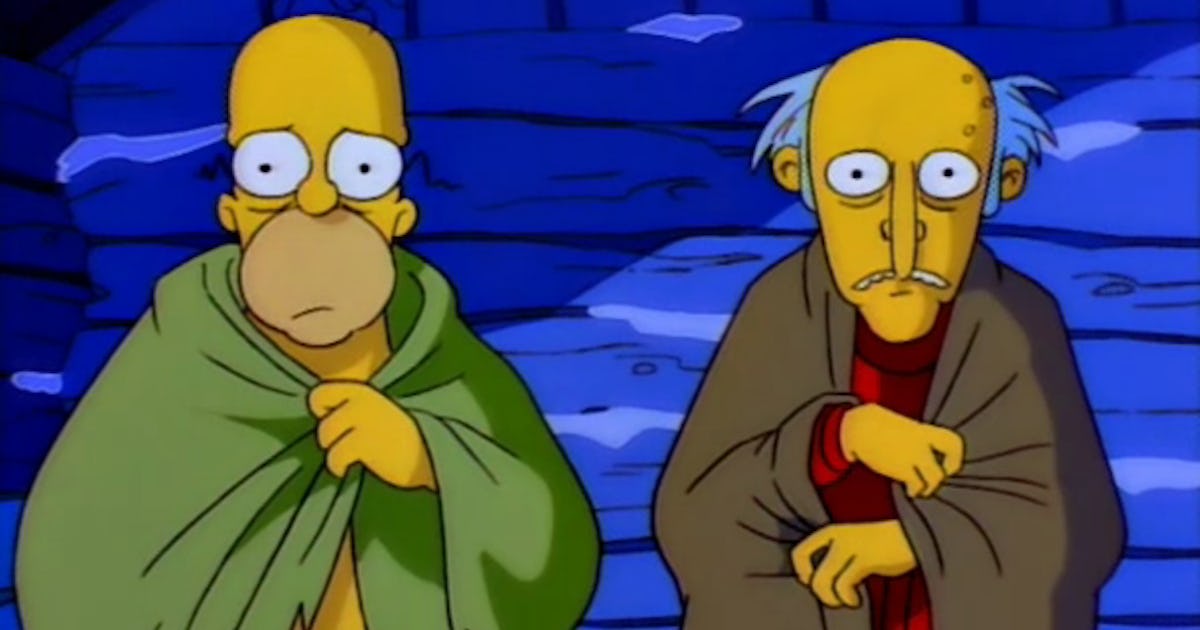 On Tuesday, February 1, a couple called the Sierra County Sheriff's Office, explaining that they had been stranded at their cabin in a remote section of California due to severe snowfall and fallen trees caused by a storm in December. The couple had survived for two months in the cabin on their supplies, but they were running out of food and had to ask for help being rescued.
Be sure you check out how it all went down and right here on the video.